At IBC Youth, our mission is to see students and their families changed by the Gospel of Jesus Christ and to live authentic lives for Jesus Christ.
Fall Midweek YTH Series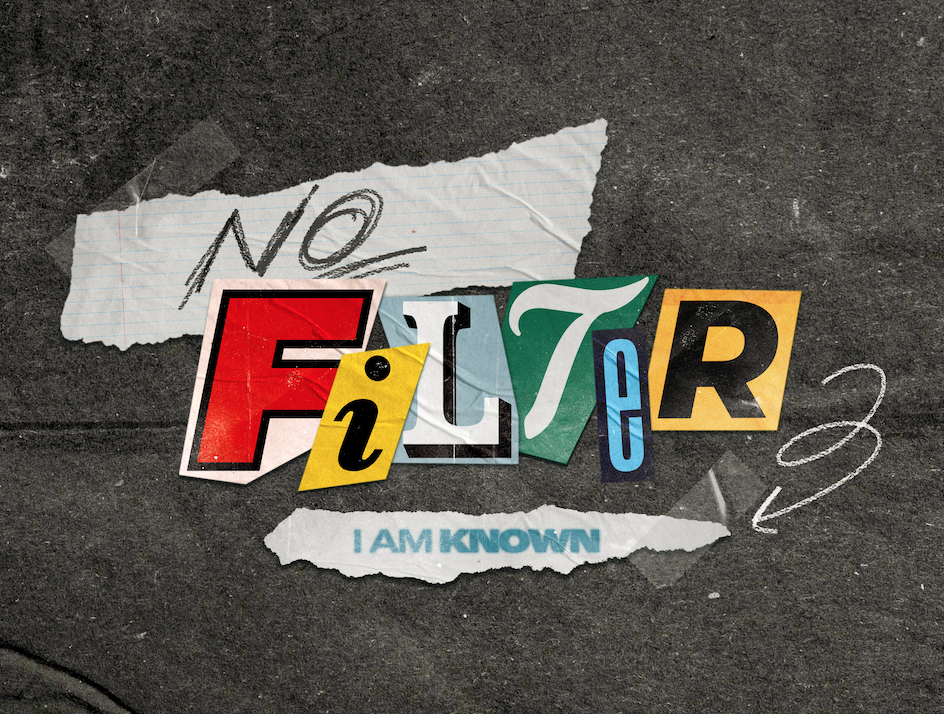 Join us every Wednesday night throughout the Fall in the Activity Center for our regular midweek programming! To kick off this Semester, our focus will revolve around the profound truth of being known by God. In a world where identity and self-worth often seem elusive, we want to guide our students toward the understanding that true significance lies in being fully known by Jesus. We are excited about this Fall and the opportunity to guide our students towards a deeper understanding of God's truth and love. Invite a friend and come join us Wednesday nights in the Activity Center! Doors open at 6:00pm.
upcoming events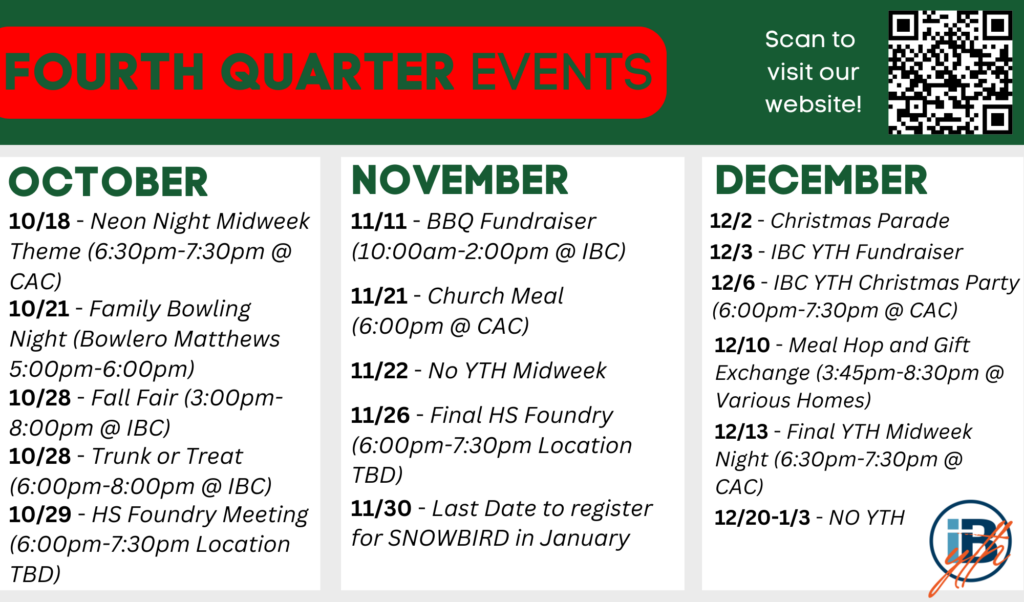 WEEKLY SCHEDULE FOR IBC YTH (6th-12th graders):
IBC YTH CORE TENETS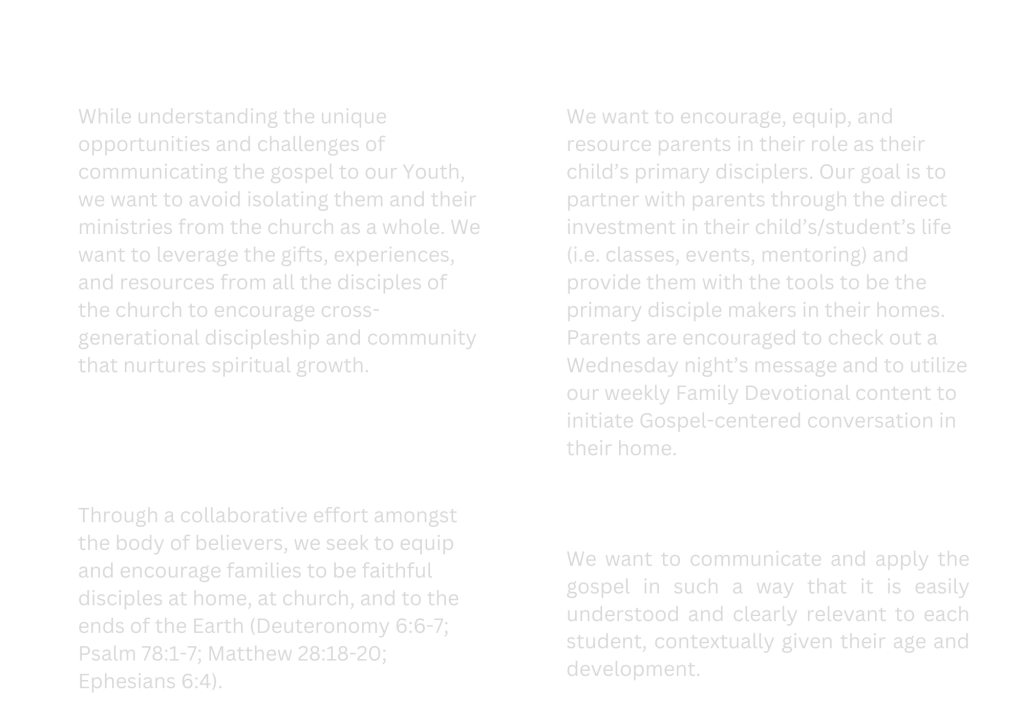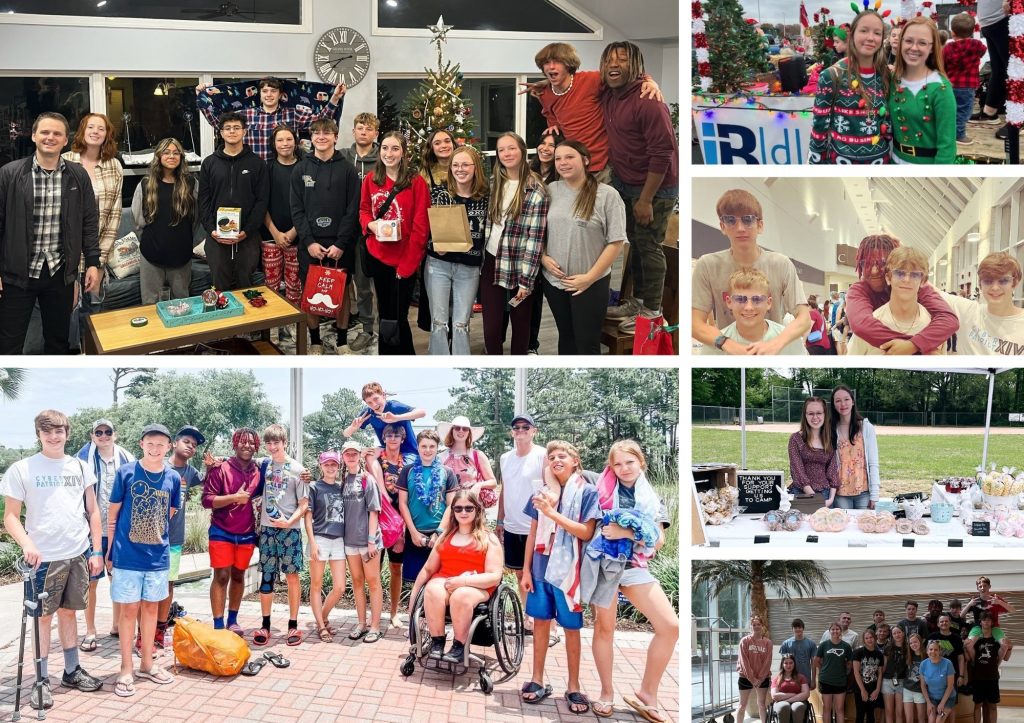 At IBC, wherever your student is in their walk with Christ, we have something for everyone and seek to accommodate for your students spiritual needs! Please email me at any time through my address below.
CONTACT: email Pastor Hayden anytime with your questions at pastorhayden@idlewildbaptist.org